"Of course we don't leave anyone alone," says Alexander Janda, founder and managing director of ONevents. "But we want to give everyone the chance to put together their dream event themselves." With this idea, the company trustingly places the planning in the hands of its customers and releases the tool that it has been using since it was founded for plans and organizes the digital stage.
Tinker away yourself
Thanks to the ONevents tool, anyone with a bit of digital dexterity can put their desired event into practice. "We have been working on our platform for a long time, constantly improving and developing it. Hundreds of events have been planned and implemented with it in recent years. The tool is now so easy to use that it can no longer only be used by us developers. Now everyone can get creative and start tinkering," says Janda happily.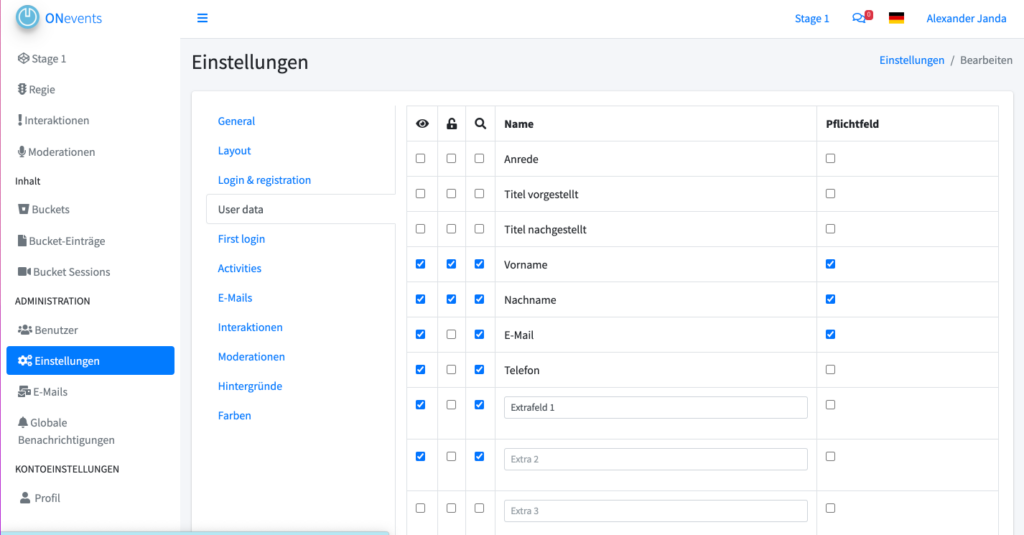 Templates and free conception
Das ONevents-Tool steht gegen eine monatliche Miete zur Verfügung. Mithilfe von vorinstallierten Templates und Veranstaltungs-Bausteinen bekommen auch Personen ohne Vorkenntnisse die Möglichkeit, digitale Events veranstalten. Wer ein bisschen mehr Erfahrung mitbringt, kann auch eigene Wege gehen und frei konzeptionieren. Für hilfreichen Support stehen die ONevents-Berater weiterhin zur Verfügung. Und natürlich kann man sich auch weiterhin in gewohnter Manier seine Veranstaltung vom Unternehmen erstellen lassen. "Aber ich hoffe, dass bald viele Veranstalterinnen und Veranstalter Blut lecken und auf diese Weise die Plattform kreativen Input von allen Seiten bekommt", sagt Janda.
Wer gleich beginnen will und sein eigenes Event veranstalten möchte kann sich HIER anmelden.