Monetize events
With ONevents you can now receive payments. You can sell tickets, access, downloads or logins and it's super easy now. Either you create different ticket categories or the entire access to the platform is subject to a fee. Payments can be made with all major credit and debit cards. Even SEPA direct debits are possible. You determine which payment options are offered and can control and adjust everything in the backend.
With stored free access, you can put guests on guest lists. And of course payment confirmations and invoices are no problem.
Set up paywalls
With ONevents you can set up paywalls for your digital content. Whether recording a concert, digital download or access to the event. No matter what you want to sell, it's easy and uncomplicated with a paywall.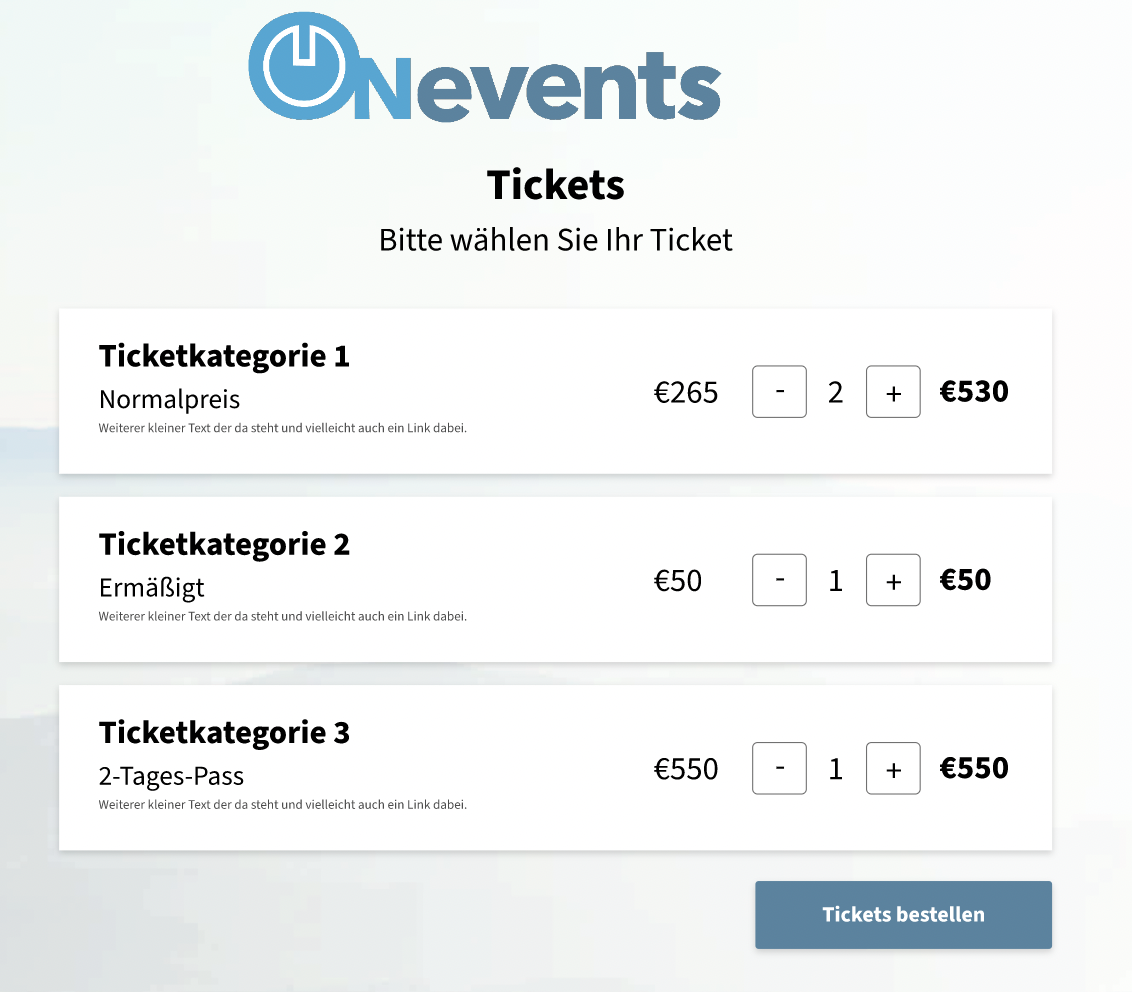 Spenden sammeln
Do you run an association and would like to raise funds for it? You can also use ONevents for this. You simply set up a paywall and collect your membership fees. Anyone who pays in will automatically receive a donation confirmation and you will always have an overview of your supporters in your ONevents account.
Generate invoices automatically
After the ticket purchase, an invoice is automatically generated and sent to the buyer. To ensure that everything is correct with your invoices, you can adapt the invoice number to your own number cycle. So everything is correct in the bookkeeping. And because you use your own Stripe account, you always have access to your earnings.
With the ticket to the check-in
Have your guests bought a ticket for your event via ONevents? Then the purchased ticket will be used directly for check-in at the event. So you don't have to copy Excel lists from ticket sales into a check-in app or import them into newsletter programs. Everything goes directly in ONevents in one platform. This is easy for your guests and super pleasant for you!
If you want more information on the topic, then do one short appointment with us!